Springer Nature is a leading research, educational and professional publisher, providing quality content to our communities through a range of innovative platforms, products and services. Every day, around the globe, our imprints, books, journals and resources reach millions of people – helping researchers, students, teachers & professionals to discover, learn and achieve.
Product - Service Categories
Springer Nature's Products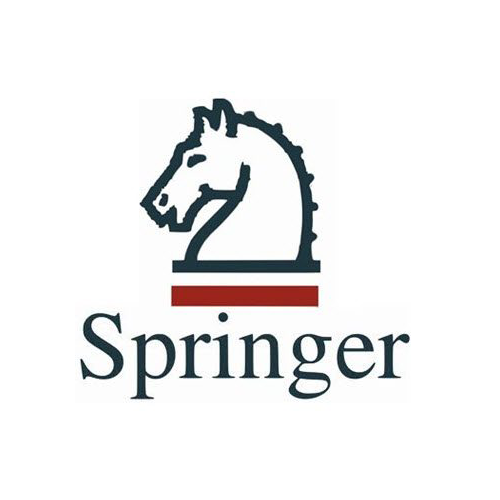 Accumulating over 2,900 journals, spanning all subject areas, Springer continues to be the leading research source that is read, referenced and written by experts in the field. Springer is committed to advancing the conversation among researchers and professionals around the world and is also home to the largest portfolio of open access titles from BioMed Central and SpringerOpen. Committed to advancing knowledge among researchers and professionals around the world, Springer's scholarly journals are available on SpringerLink.com – the world's most comprehensive online collection of scientific, technological and medical journals and reference works.
Springer Nature's comprehensive eBook collections deliver complete access to impactful scholarly content spanning all subject areas. All the collections are available on SpringerLink providing instant access to critical research. For every level of education and research, our eBook collections offer a rich mix of book types such as textbooks, proceedings, monographs, handbooks, and more. Springer Nature also has a growing open access portfolio, which are not included in collection counts.
Understanding, debating & sharing science since 1869. The Nature Portfolio journals are a collection of multidisciplinary research and reviews journals including: Nature — the leading international weekly journal of science first published in 1869. 32 Nature research journals, published monthly, across the life, physical, clinical and social sciences. These journals not only publish primary research but also reviews, critical comment and analysis. 20 Nature Reviews titles published monthly, showcasing authoritative, accessible and significant reviews content. High-quality graphics and enhanced content provide context and connection whatever the discipline.
In today's digital age, libraries and researchers are constantly adapting to new and innovative ways to conduct research quickly and effectively. Springer Nature's databases and content solutions are created with these factors in mind so libraries can provide user-friendly solutions and researchers get the information they need quickly and easily. Find out what solutions are right for your institution, start exploring Adis insight, Adis Pharmacovigilance, Nano, SN experiments, Springer Material and Springer Protocol.